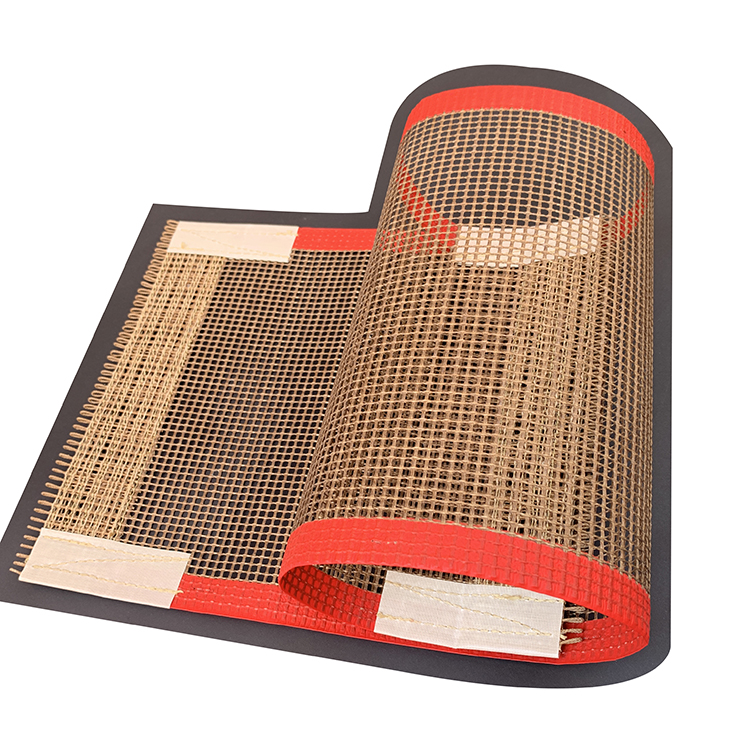 Teflon mesh conveyor belt
ptfe teflon coated fiberglass mesh conveyor belt
Features:
1.  Good temperature tolerance, 24 working temperature -70 to 260 ℃.
2.  Non stick,easy to clear adhesives on the surface.
3.  Good chemical resistance:it can resist most of chemical medicines,acids,alkali.
4.  Low coefficient of friction and dielectric constant,good insulating capacity.
Applications:
1. Drying machine for non-woven textile, textile printing, silk-printing and dying machine.
2. Shrinking machine for garment fabric, high-frequency and UV dryer.
3. Hot-air dryer, various of food baking, quick-frozen machines.
4. Food processing and packing.
5. Release sheet for sticky products.