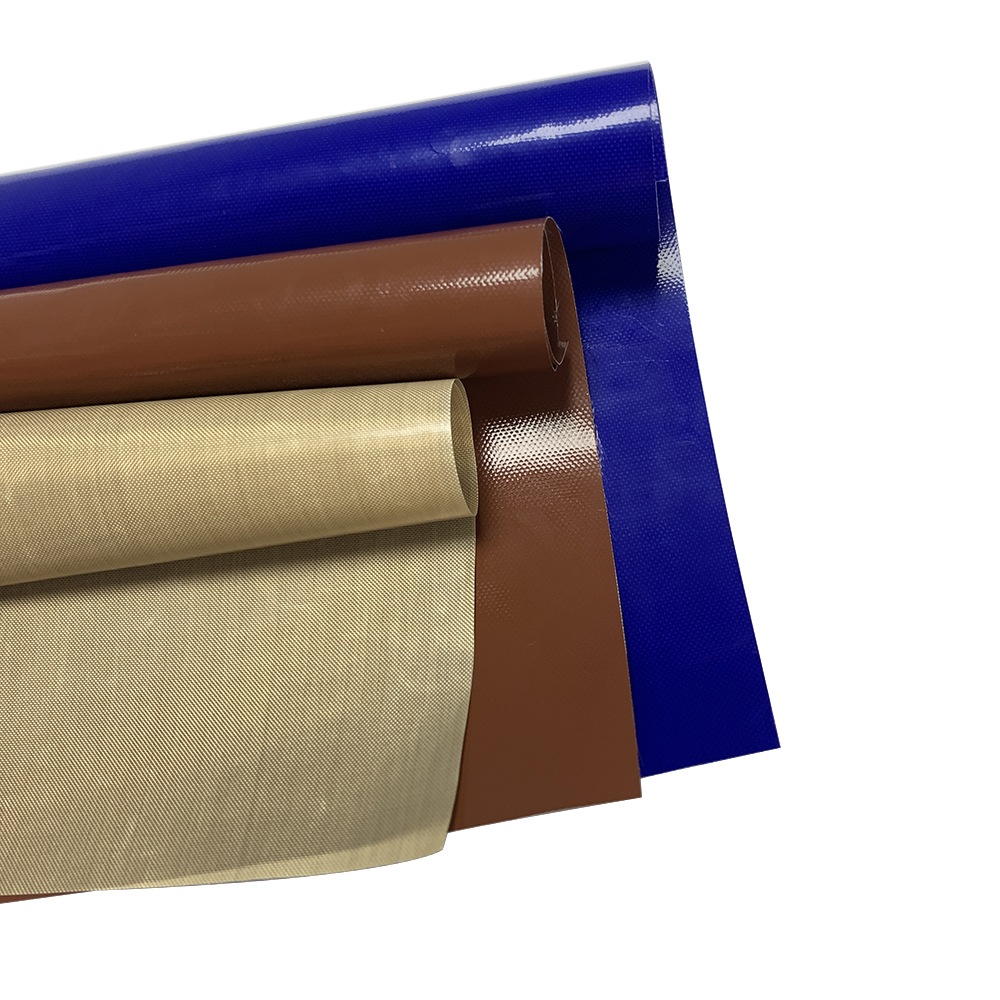 Features:
* High temperature resistance — it can continuously work under-70 to 260°C
* Non-adhesive — All kinds of adhesives can be removed or cleaned easily.
* Corrosion resistance — it can resist various kinds of organic liquid corrosion.
* Good size stability  —  High tensile strength and good mechanical property.
* Insulation capability–it has ultraviolet resistance and static-proofing.
* Fireproofing and flame resistance.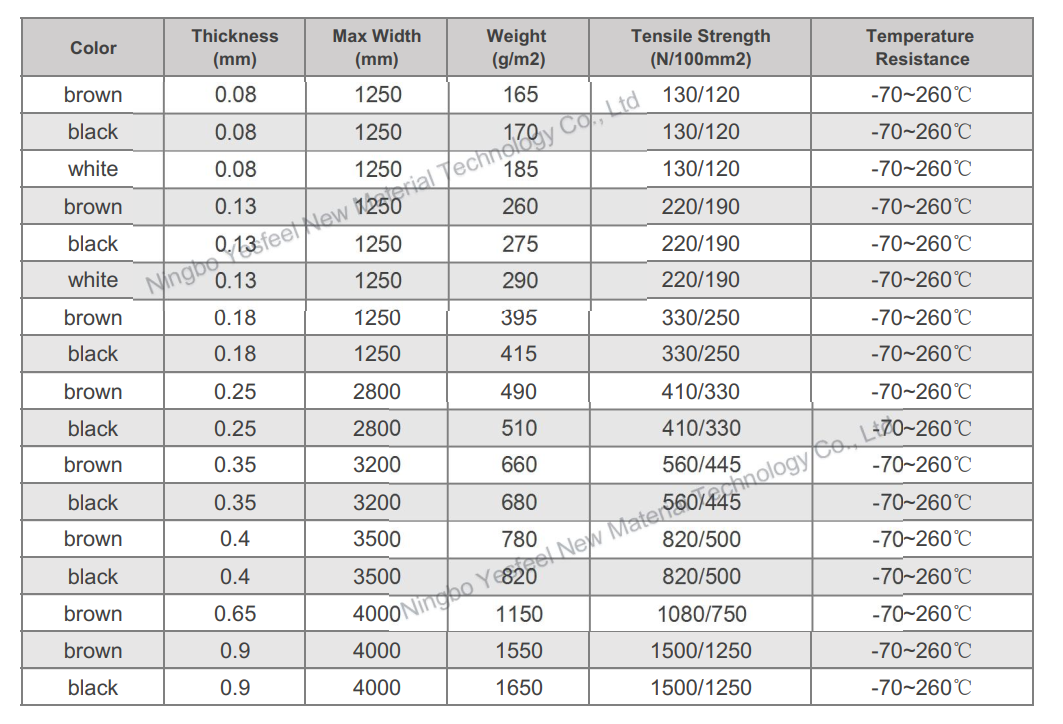 Applications:
*  Used as various of liners to resist high temperature.
*  High insulation of electric: insulating belt of electric, septa, cushion, gasket.
*  Raw material for static resisting fabric, heat resisting envelope or package.
*  All sorts of petroleum and chemical pipeline to resist eroding, environmental sulfur.