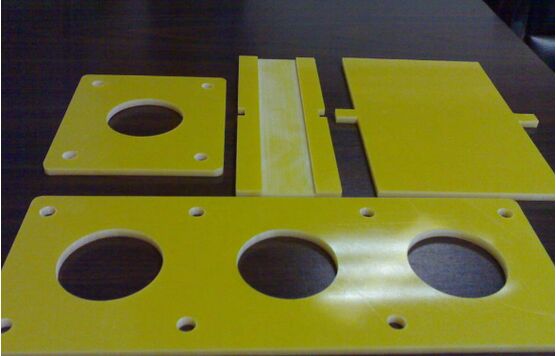 insulation workpiece
Pultrusion slot Wedgeis composite of polyimide film and alkali-free woven glass fabric with impregnation of heat-resistant resin, formed by pultrusion curing with specialized mould. Its heat-resistance can be classified as F, H.
1. Characteristics:The product has excellent physical, mechanical, and dielectric performance. It also has features of flame-proof, damp-proof, endurance of chemical corrosion, radiation, and arc resistance. The dimension and size of products are accurate. Improvement had been made in fiber reinforced in horizontal and vertical directions. Therefore the anti-splitting intensity is improved by strengthening the mechanical strength parallel to fiber.
2. Applications: Capable in fixing motor spindle and rotor coil of Class F, H, 200°C on traction, metallurgy, overweight, aeronautic and general motors. Especially widely use in insulating structure of wind power electric motors.
3. Temperature grade:Class F, Class H, Class 200°C
4. The other size can be supplied according to customers' requests.
※Products can be supplied sheets or shapes according to customer drawing
※Note: The values noted in above technical specification are given only  for our customers' reference and should not be used in writing specifications.