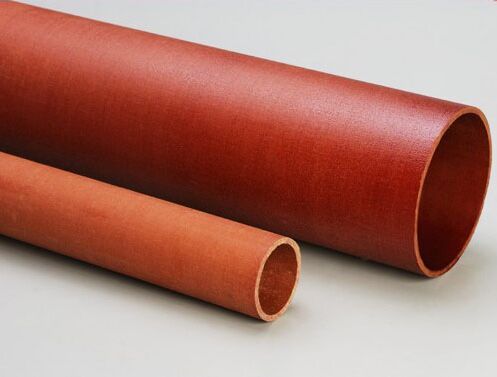 Phenolic cotton cloth laminated tube
Phenolic cotton cloth laminate tube is Made from cotton cloth that impregnated with phenolic resin under pressure and heat. With high mechanical strength and electricaltproperties
1.       Application
It is widely used for the insulating spare parts of the electrical appliances and transformers; textile machines. gears. fixed frame for bearing. low noise machine.
2.      Thermal grade: class E.
3.      Outer diameter: 10-300 mm Wall thickness: 1-50 mm
Length: 1000mm, 980mm
4.       Color: yellow, red , green, black.
5.      The other size can be supplied according to customers' requests.
※Products can be supplied sheets or shapes according to customer drawing
※Note: The values noted in below technical specification are given only for our customers' reference and should not be used in writing specifications.