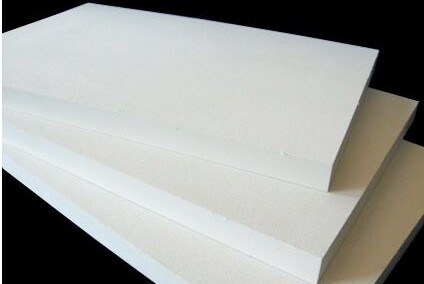 Ceramic Fiber Board
Ceramic fiber board is adopting corresponding swing or blowing fiber (COM. STD. HA. HP. HZ) as the material, are produced by vacuum formed technology
1.Applications: Linings for furnace, kiln and oven, expansion joints and seals for furnace, kiln       and oven, Back-up installation, Lagging of high temperature pipework, high temperature filtration, steam turbine and nuclear insulation, Fire protection, can be used in Industrial Kiln and high-temperature service etc.
2.Thickness: 8-50mm
3.Size: 600x400x10-50mm;900x600x10-50mm,1200x1000x20-50mm,
4.Density: up to 600kg/m3   1260   1360   1400   1430
5.Max working temp: 1430 Deg C (2600F)
6.Continuous working temp:1350 Deg C(2460F)
7.Color: White
8.The other size can be supplied according to customers' requesrs.
※Products can be supplied sheets or shapes according to customer drawing
※Note: The values noted in above technical specification are given only  for our customers' reference and should not be used in writing specifications.