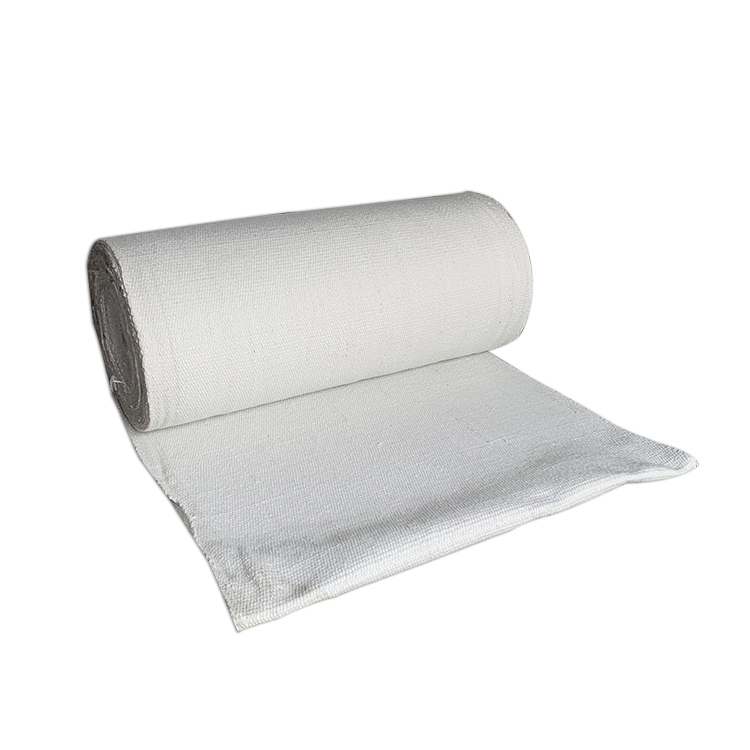 Ceramic Fiber Cloth
Ceramic cloth reinforced fiberglass or wire. Made from Ceramic fiber wool, first woven as ceramic fiber yarn, then woven as ceramic cloth. 
Ceramic fiberglass cloth:
It is a woven fabric made of our high quality ceramic fiber yarns. It can be used for high temperature
applications up to 1000. The cloth is reinforced with fiberglass filament, and optional stainless steel
wire. It contains a certain amount of binder material which is normally burned at lower temperature
and does not affect the insulation property.
Features:
1. High temperature resistant, low thermal conductivity, thermal shock, low thermal capacity;
2. Touch with resistance to molten aluminum, zinc and other non-ferrous metal erosion ability;
3. Excellent heat insulation performance, long service life.
Applications:
Seal of curtain and furnace door of furnace in high-temperature industry
1.Insulation of high-temperature pipe and container;
2.Soft seal of furnace pipe in petrochemical industry;
3.Protection for cable and fuel pipe;
4.High-temperature protection and compound material manufacture;
5.Fireproofing rolling shutters,Furnace curtains.